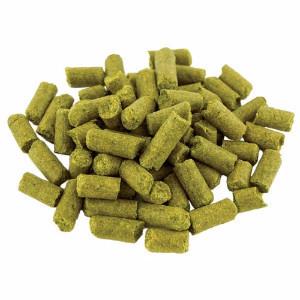 Apollo Pellet Hops 1oz
A 1oz (28g) pack of Apollo pellet hops.
Apollo hops are a high alpha acid hop variety, developed and released in the early 2000s by the USDA. These hops typically have an alpha acid content ranging from 15-19%, making them extremely potent for bittering. Along with their strong bittering qualities, Apollo hops offer a unique aromatic profile, characterized by notes of citrus, pine, and herbal elements, with a hint of a spicy kick.
Apollo hops are commonly used in a variety of American and other beer styles including but not limited to: American Pale Ale, IPA's, Amber Ale, Imperial Stout, Barleywine etc
---
We Also Recommend
---